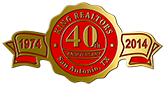 FEATURED |

houses and properties

Vista Del Norte, 78216

$

424,000

4Bds, 3.5Bth | Sqft: 3156

Contact Lisa Price of King Realtors for more information or to arrange a showing of this property!

details

|

make an offer

FEATURED |

houses and properties

Northridge Park 78209

$

479,500

| 3Bds, 2Bth, | Sqft: 2342

Contact Royal King of King Realtors for more information or to arrange a showing of this property!

details

|

make an offer



KING HISTORY |
serving san antonio since 1974
King Realtors has met the housing needs of San Antonio continuously since 1974. Specializing in the sale of distinguished homes, the firm is located in the heart of Alamo Heights at 5600 Broadway.
Originally Jones-King Realtors, the name was changed in 1995 to King Realtors when Betty Jones retired. Since then Bette King in partnership with Trey King have asssembled an experienced and skilled team of 35 Realtors. This team offers the full range of services including residential sales and leasing, investment, commercial, multi-family, farm-ranch and raw land transactions.
The team is supported in these endeavors by modern computer technology and state-of-the art marketing methods.
In addition to the San Antonio staff, King Realtors is assisted by Realtors across the country through "USRN" Internet Referral Network. This provides access, at a moment's notice, to market information in cities throughout the country.
King Realtors has been recognized as one of San Antonio's leading, upscale real estate firms and is proud of its stability in an ever changing market.
Professional Organizations:
San Antonio Board of Realtors
Multiple Listing Service
Texas Association of Realtors
National Association of Realtors
Alamo Heights Chamber of Commerce
US Relocation Network